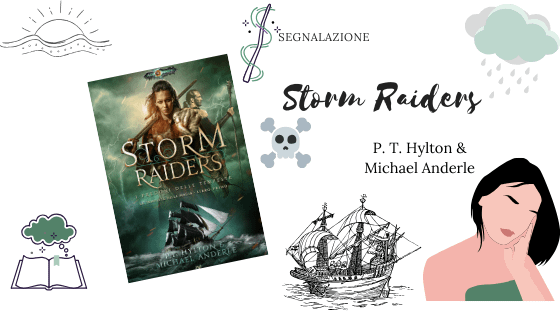 Segnalazione: "Storm and Raiders – I predatori delle tempeste" di P. T. Hylton & Michael Anderle.
Febbraio 25, 2020
Hola lectores, oggi navigheremo nei mari magici con la nostra Abbey, una guerriera che usa solo la spada. Curiosi?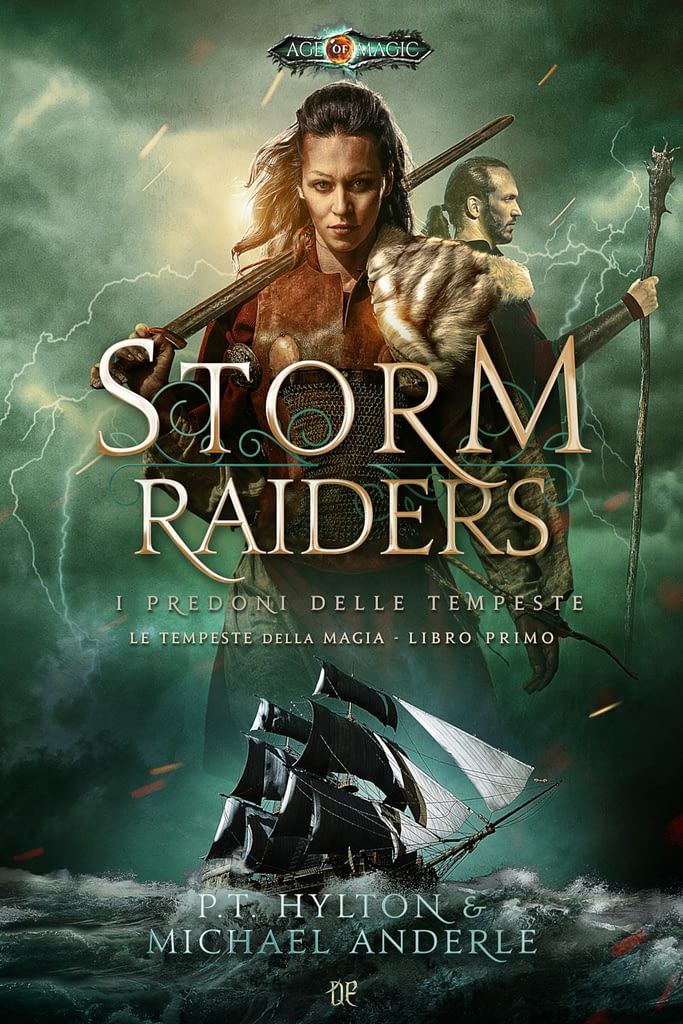 Una cover dove la magia prende il sopravvento, ma nonostante ciò una giovane guerriera riesce a risaltare molto!
QUARTA DI COPERTINA

In un'epoca in cui la magia governa il mare, Abbey si fida solo della sua spada. È sempre stata una straniera a Holdgate. Mentre gli abitanti della sua città adottiva dominano i mari con la magia delle tempeste, Abbey preferisce lavorare nella bottega da fabbro di suo padre. E mandare al tappeto chiunque sia abbastanza sciocco da mettere in discussione le sue capacità con la spada.
Ma quando suo padre viene ingiustamente accusato di omicidio, deve sgattaiolare a bordo di una navetempesta e salpare nel tentativo di riscattare il suo nome.
Dopo aver stretto un'alleanza con un giovane mago e un Capitano dai modi sin troppo schietti, Abbey si troverà a vivere un'avventura spericolata.
Presto scoprirà che i leggendari Predoni delle Tempeste – un terrificante gruppo di pirati – sono fin troppo reali.
---
Una sinossi ammaliante, dove la magia e il mare vanno a braccietto, ma Abbey non accetta di usare dei poteri per sentirsi forte, lei preferisce usare la spada e lei sue sole forze. Fin quando un giorno vede il padre imprigionato per omicidio e decide di fare di tutto per dimostrare la sua innocenza.

GLI AUTORI:

PT Hylton scrive thriller fantascientifici, mystery sovrannaturali e fantasy pirateschi. Vive nel bellissimo East Tennessee con sua moglie e sua figlia. È l'autore delle serie Deadlock, Storms of Magic e The Savage Earth.

Michael Anderle è nato a Houston, nel Texas. Essendo un bambino molto curioso, si è messo nei guai… parecchie volte. Cosa si fa quando si ha una mente curiosa e si è in punizione? Si legge! Nei primi vent'anni ha letto soprattutto Fantascienza e Fantasy. Negli ultimi dieci ha apprezzato molto l'Urban Fantasy e la Military Fiction. Con un background del genere ha dato vita al ciclo kurtheriano, che ormai conta più di trenta romanzi e moltissimi coautori.
La vostra Sara!
Non dimenticate di sostenerci con un caffé su Ko-fi, tramite il link presente nell'immagine nella colonna di destra!