Segnalazione: "Sono solo vittime" di Diego Matteucci!
Aprile 13, 2020
Hola lectores, oggi voglio segnalarvi un thriller accattivante di Diego Matteucci che vi farà accapponare la pelle, dove Luca Giatti si ritroverà faccia a faccia con un killer spietato. Curiosi?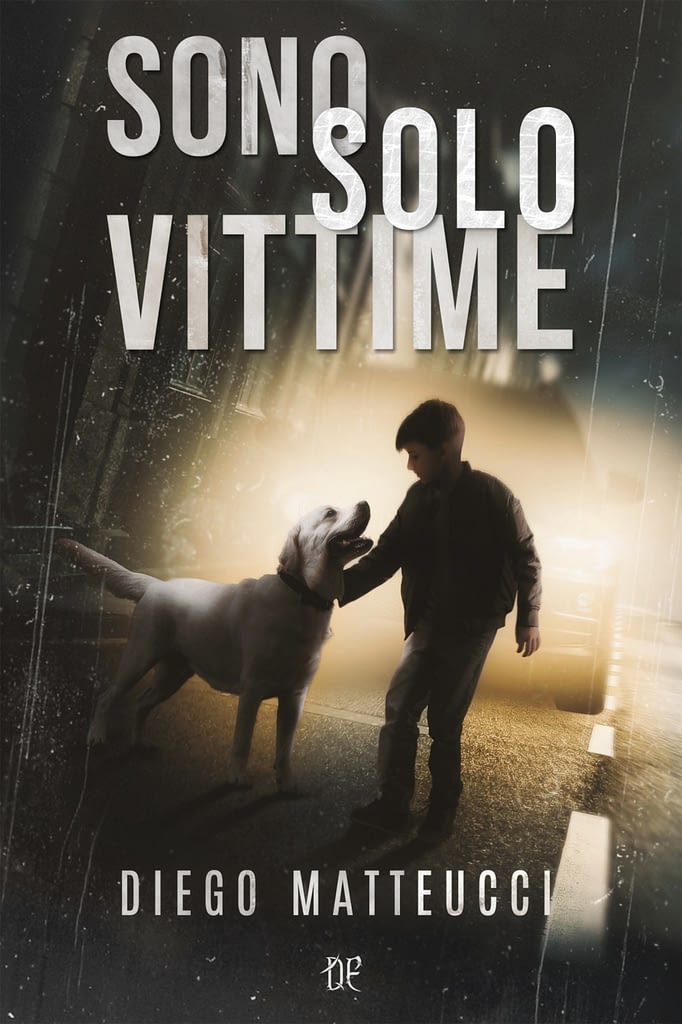 LINK D'ACQUISTO ebook:
Amazon: https://amzn.to/2yMRsHV
Kobo: https://bit.ly/2VdvzZZ
---
QUARTA DI COPERTINA
La stampa lo ha soprannominato il Mostro. Sulla sua testa pendono gli omicidi a sangue freddo di numerosi bambini. L'ispettore di Polizia Luca Giatti sta seguendo il caso. È un padre di famiglia, ancora sconvolto dalla perdita del genitore, scomparso poco tempo prima. Anche il Mostro era un padre di famiglia, sconvolto a sua volta dalla perdita del figlio a causa di un male terribile. Entrambi combattono contro i propri demoni interiori e i sensi di colpa, trovando il primo nel male e il secondo nell'abnegazione al lavoro una sorta di catarsi che li vedrà sempre più vicini.
---
Una sinossi intrigante e che rapisce la nostra curiosità, uomo che possiede l'anima piena di cicatrici per una perdita prematura del suo bambino e che sfoga la sua rabbia rapendo e uccidendo bambini come se non ci fosse un domani.
Ma sarà in grado di riportare così in vita il suo amato figlio?
O il suo è solo odio contro il mondo e contro chi ancora possiede al suo fianco il suo piccolo?
---
Scaviamo nel passato del nostro scrittore!
Ferrarese, classe '76, assicuratore, Diego Matteucci ha pubblicato il romanzo horror Seguimi! (Editrice Clinamen), la raccolta di racconti Lame nell'anima (0111 Edizioni). Diversi racconti sono stati pubblicati dalla Delos Books, nelle collane 365 e dalla Delos Digital, nelle collane The Tube 2, The Tube Exposed, Chew-9, Horror Story e Delos Crime. Il racconto Prigionieri è stato pubblicato nell'antologia Malombre (Dunwich Edizioni), mentre il racconto Sciagure è stato inserito nell'antologia Sotto un cielo rosso sangue (Weird Book). È uno degli autori del saggio Il cinema di Frank Darabont, pubblicato a febbraio 2018 per i tipi della Weird Book. Il racconto Madri finalista al Premio Urania Short 2017 è stato pubblicato a maggio 2018 in appendice al romanzo di Allen Steele Coyote – Estrema Frontiera, Urania Jumbo n. 2.
La vostra Sara!
PS: non dimenticatevi di sostenerci sul sito di Ko-fi, offrendoci un caffè. Se volete aiutarci a pagare le spese del blog, vi basterà andare a cliccare sull'immagine nella colonna di destra. A chi ci sostiene nel silenzio vogliamo dire Grazie di cuore, state aiutando tre ragazze in una passione alle volte costosa.