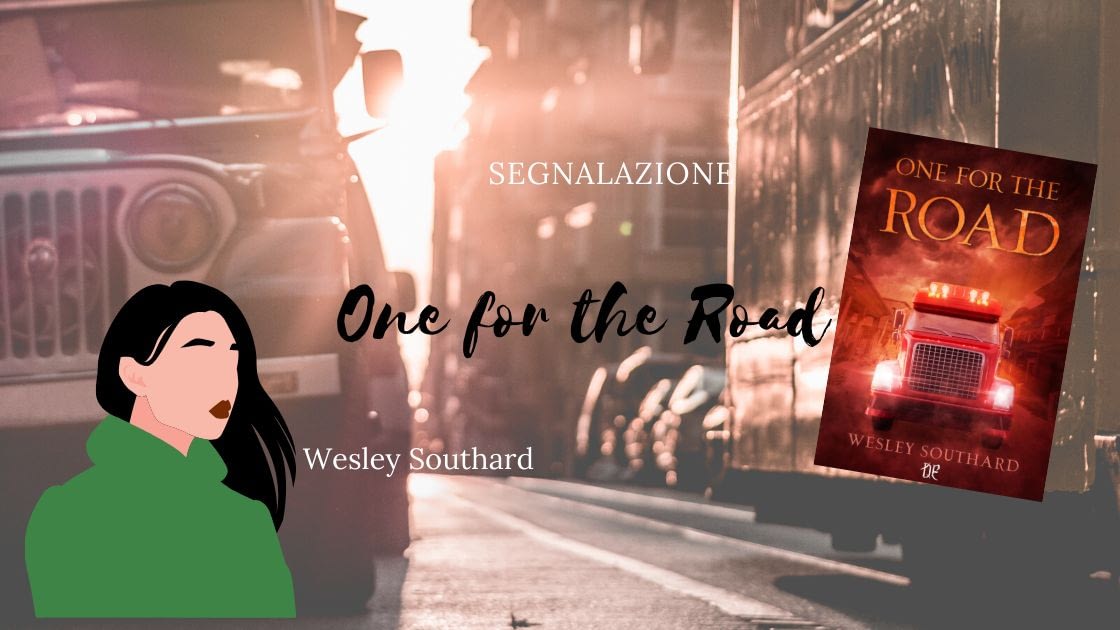 Segnalazione – "One For The Road" di Wesley Southard!
Giugno 2, 2020
Hi readers, oggi vi trascinerò con la forza dentro una città misteriosa e piena di terrore, curiosi?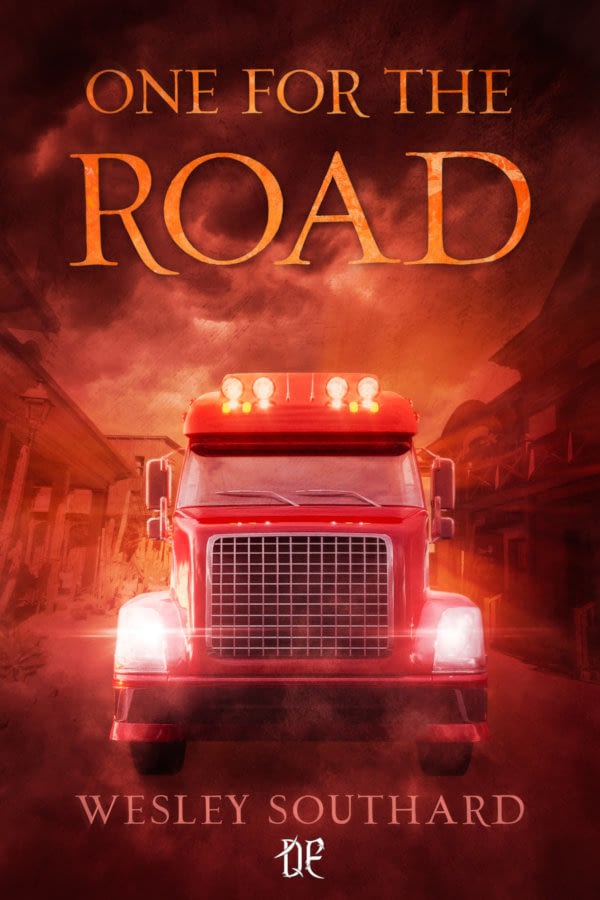 TITOLO: One For The Road
AUTORE: Wesley Southard
GENERE: Horror/Weird
NUMERO DI PAGINE: 100
DATA DI USCITA: 22/5/2020
PREZZO: ebook € 2,99 (in offerta lancio a € 0,99 fino al 29/05)
LINK D'ACQUISTO ebook:
Amazon: https://amzn.to/2z9v38p
Kobo: https://bit.ly/2zhJgA2
---
QUARTA DI COPERTINA
«Un autentico furore grintoso al ritmo di Rock'n'Roll. Ho adorato ogni parola.»
Matt Hayward, autore nominato al Bram Stoker Awards di What Do Monsters Fear? e The Faithful:
«Wesley Southard scrive con un'energia sfrenata che è sia contagiosa che divertente. Scoprire l'opera di Wesley è stata una gioia, dovreste andare in cerca dei suoi libri. Di sicuro è uno scrittore da tenere d'occhio.»
Jonathan Janz, autore di The Dark Game e The Siren and the Spector:
«Un'eccezionale opera di surrealismo sovrannaturale e horror estremo, che piacerà sicuramente ai fan di Bentley Little, Graham Masterton e John Skipp.»
Brian Keene, autore della serie The Rising e The Complex:
«Anche se si possono notare gli echi di Richard Laymon, Southard scrive con una voce sua e la usa per dar vita a un'opera avvincente e straordinariamente piacevole. Leggete questo libro.»
Mary SanGiovanni, autrice di Chills e The Hollower Trilogy.
---
Soltanto un altro concerto e il chitarrista heavy metal Spencer Hesston potrà finalmente lasciare i Rot in Hell. Niente più tour, niente più discussioni e niente più visite indesiderate da parte della fidanzata del cantante. Ma invece di svegliarsi nella loro città del Midwest, i musicisti si ritrovano confusi e storditi in un insediamento abbandonato nel bel mezzo del deserto, senza avere idea di come ci siano arrivati.
Le cose lì avvengono in modo diverso: gli alberi hanno impulsi perversi, i ragni hanno dita umane, e ogni volta che mettono piede all'esterno la città si trasforma in un altro incubo infernale.
In questa città tutto è possibile, tranne uscirne interi…
Una sinossi affascinante dove un gruppo di Heavy Metal dopo un concerto, si ritroveranno in una città misteriosa e sperduta, dove il sovrannaturale e la realtà non hanno limiti.
Come faranno i nostri musicisti a sopravvivere e ad uscirne illesi?
Scopriamo chi è Wisley!
Wesley Southard è l'autore nominato per lo Splatterpunk Awards di The Betrayed, Closing Costs, One For The Road, Resisting Madness e Slaves to Gravity (con Somer Canon) e ha fatto apparire racconti in antologie come Cover of Darkness Magazine, Eulogies II: Tales from the Cellar e Clickers Forever: A Tribute to JF Gonzalez.
Quando non è impegnato a guardare partite di hockey su ghiaccio per ore, passa il suo tempo libero a leggere e a bere abbondanti quantità di Dr. Pepper dietetica. È laureato all'Atlanta Institute of Music e attualmente vive nella Pennsylvania centro-meridionale con sua moglie e una valanga di animali. Potete trovarlo online all'indirizzo: www.wesleysouthard.com.
La vostra Sara!