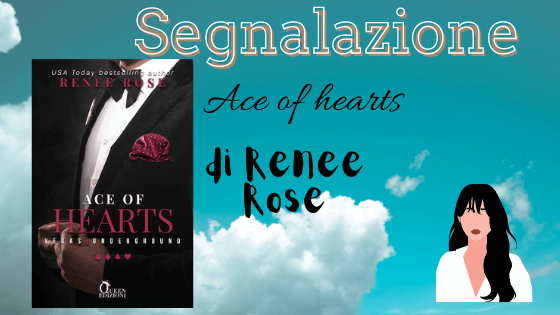 Segnalazione – "Ace of hearts" di Renee Rose!
Dicembre 1, 2020
Buon pomeriggio lettori! Oggi vi segnalo l'uscita del romanzo erotico del terzo volume della serie Vegas Underground di Renee Rose.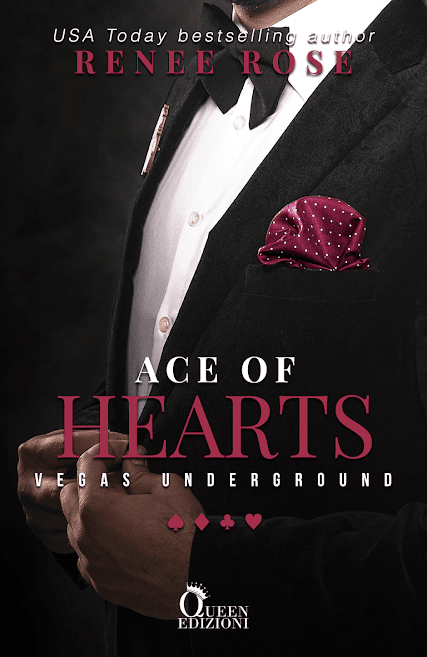 L'usignolo è nella mia gabbia, adesso. Pepper Heart deve alla famiglia Tacone dei soldi. Molti soldi. E io sono l'uomo che ha il compito di riscuoterli. Così lei è finita nel mio casinò, a cantare ed esibirsi sul palco.
Ho promesso che l'avrei trattata con rispetto, se avesse fatto come le è stato ordinato. Ma non potevo immaginare che sarebbe entrata come una furia nel mio ufficio e mi tentasse, implorandomi di darle un assaggio della mia autorità. E ora, l'ultima cosa che voglio è che lei paghi il suo debito e voli via da me…
---
Qui di seguito vi lascio delle informazioni sull'autrice
Renee Rose ama scrivere di eroi alfa dal carattere dominante e linguaggio spinto. Ha venduto oltre mezzo milione di copie dei suoi romanzi erotici e piccanti. I suoi libri sono entrati per ben cinque volte nella classifica USA Today Bestseller.
È entrata nella lista USA Today Happily Ever After, nel 2013 è stata nominata Eroticon USA's Next Top Erotic Author, inoltre ha vinto la Spunky and Sassy's e Spanking Romance Reviews' come miglior Fantascienza, Paranormale, Storico Erotico, Ageplay.
Come andrà tra Pepper e il protagonista? Chi è lui? Pepper volerà via da lui? Riuscirà a pagare il debito?
Per poter rispondere a queste domande non vi resta che leggere il romanzo!
La vostra Sara!