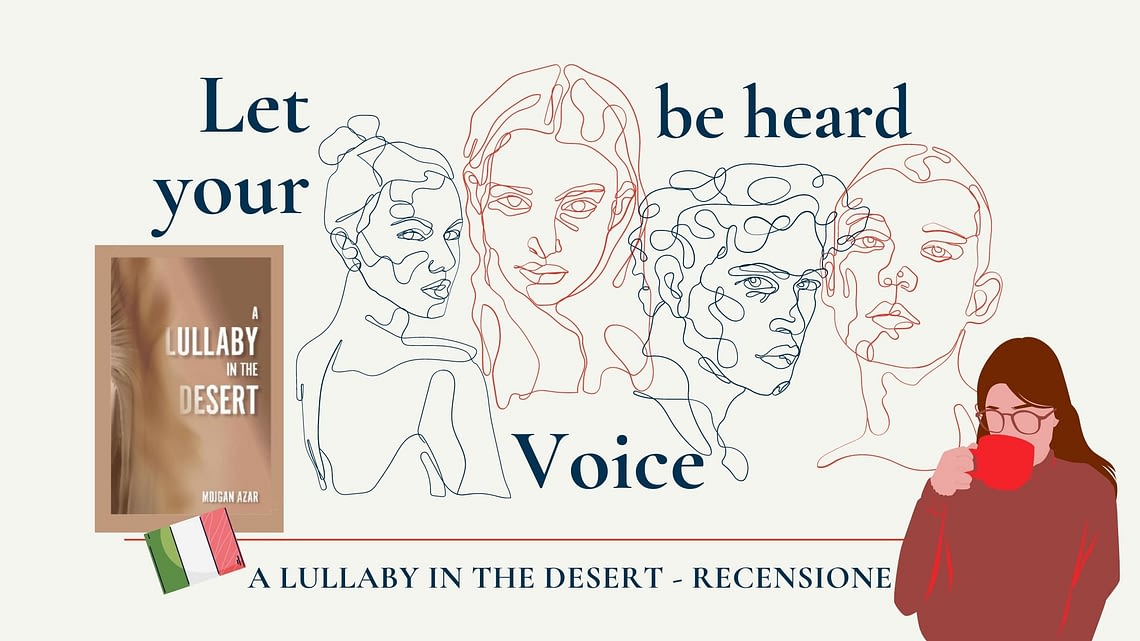 A lullaby in the desert: una storia impegnativa | ITA Version
Giugno 12, 2021
Ciao lettori! Sono così emozionata di parlare di A LULLABY IN THE DESERT, una storia eccellente che racconta quanto la vita dura possa guidare una donna iraniana. Sei pronto a scoprire questa storia emotiva?
Una storia impegnativa che ti dà una nuova visione del mondo.
Devo dire un enorme grazie alla scrittrice che mi ha scritto diversi mesi fa, sono così felice di questa straordinaria e onorevole opportunità per leggere e analizzare una storia educativa come questa.
A lullaby in the desert è stato, per me, un viaggio estenuante con una ragazza iraniana che è stata costretta a fuggire dalla sua dura vita in Iran a causa di un matrimonio imposto. Decide di fare un viaggio crudele e brutale attraverso un'esperienza difficile che l'ha cambiata, questo le ha permesso di scoprire il suo istinto di sopravvivenza e di resilienza umana.
Leggere questo romanzo autobiografico mi ha insegnato ad essere grata per la mia realtà, a vedere un'altra cultura.
A lullaby in the desert ti insegna!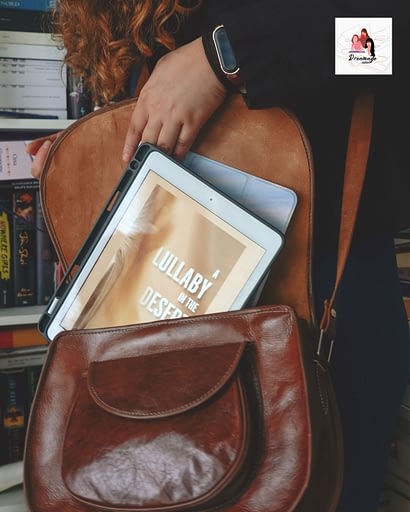 Sapevi quanto può essere difficile una vita senza diritti? Tutto potrebbe cambiare la tua mente e il tuo comportamento, ma non il tuo senso di libertà e giustizia di essere in questo mondo.
La storia di Susan è sicuramente impegnativa, dovresti essere forte come lei per iniziare questa lettura. Leggeremo di un mondo duro e pericoloso, dove ogni giorno la società deve prendere decisioni pericolose sotto la supremazia dell'ISIS.
Susan e la sua resilienza mi hanno portato un sacco di emozioni, come tristezza, paura o amore della vita. Ogni situazione potrebbe essere alla fine dei tuoi limiti naturali, ma per Susan era l'unico modo per sopravvivere nel viaggio più difficile.
A lullaby in the desert ti spezza il cuore e non dovresti leggere questa storia se sei sensibile, perché lo scrittore ha immaginato un'atmosfera non tranquilla con persone ferite, torture e morte.
E' la storia che ognuno deve leggere!
Le trepidazioni di questa rude storia si collegano con una diversa dimensione della vita, ci si aggiorna con la realtà e tutto quello di cui non siamo interessati. Ti immedesimerai con ogni personaggio principale, noterai l'anima pura e la pienezza della speranza per un nuovo inizio.
Sì, certo che sì. Susan era un po' impulsiva ed egoista, ma ha dimostrato il suo essere coraggiosa e l'ho amata per questo.
La costruzione della storia è certamente fantastica, impressionante e sicuramente molto realistica, potrete immaginare tutto nella vostra mente senza alcuna difficoltà di comprensione di un nativo non inglese. Certo, io ricorderò ogni scena in futuro.
In questo libro ho imparato a "crescere anche quando sembra impossibile", condivido queste parole che ho letto tempo fa quando ho scoperto questo libro.
Un enorme grazie a Mojgan per questa narrazione, che era così attenta ai dettagli di questa storia emotiva, tutti dovrebbero leggerlo! Super suggerito sia a inglesi che italiani!
Voto: 📚📚📚📚📚/ 5
Clara!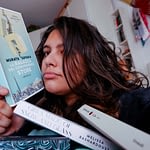 Sono la Boss di Dreamage Blog, ma sotto sotto sono la più ansiosa delle blogger e quella che legge di più. Viaggio e fotografo in giro per il mondo, ma insieme a me ho sempre qualcosa da leggere, non importa il genere!